Best In Show / Eco Satin Rosette Prize Ribbon / Assorted Colors
Miaou & Co.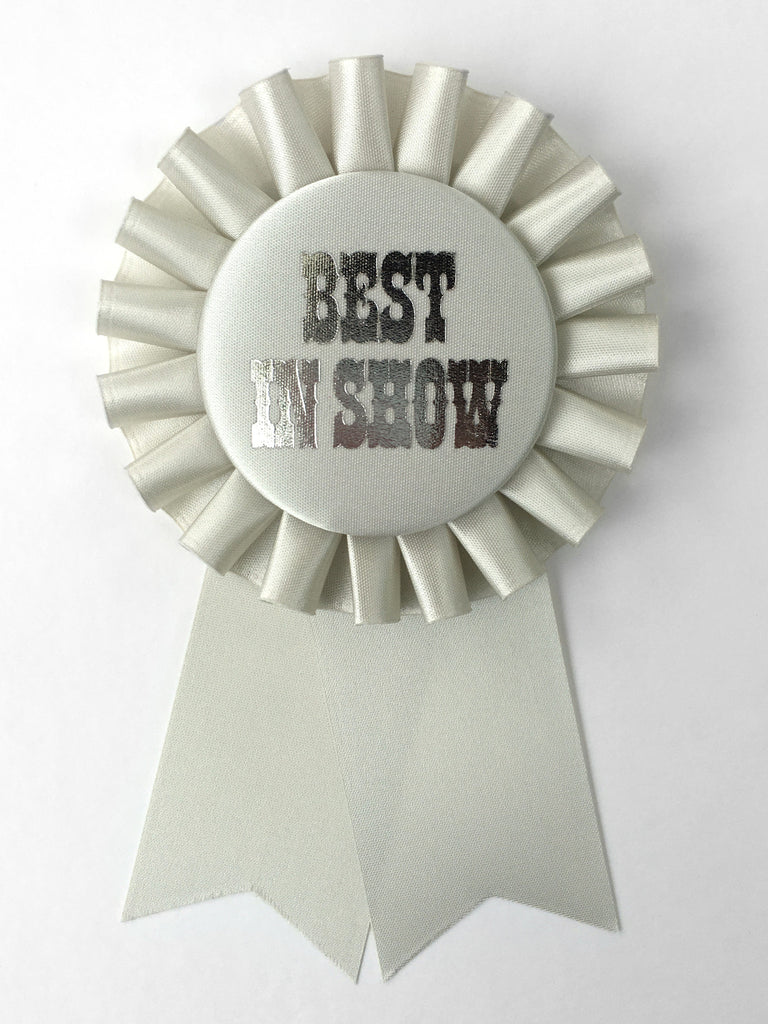 Inspired by our own collection of vintage 20s and 30s cat show ribbons, our rosettes are purrfect for fancy cats and cat fanciers alike, because we think everyone deserves to be best in show! 
Pin it to your favorite tote, wear it on your lapel, or decorate your cat's teepee!
All prize ribbons are made with biodegradable eco satin & made in the USA.
Silver embossed 'BEST IN SHOW' on a 2.25" satin covered button.
Rosette measures 6" x 3.5" with a pin back for wearing.
Available in assorted colors, shown in Antique Silver.
Custom made for Miaou & Co in Northern California!
All rosettes come pinned to an abstract marble printed card and tucked into an earth friendly clear bag, made from plants and compostable! Just add a note to give as a mini gift!