Driftwood Feather Wand Cat Toy / Minimalist Black and White / Silver Laced Wyandotte
Miaou & Co.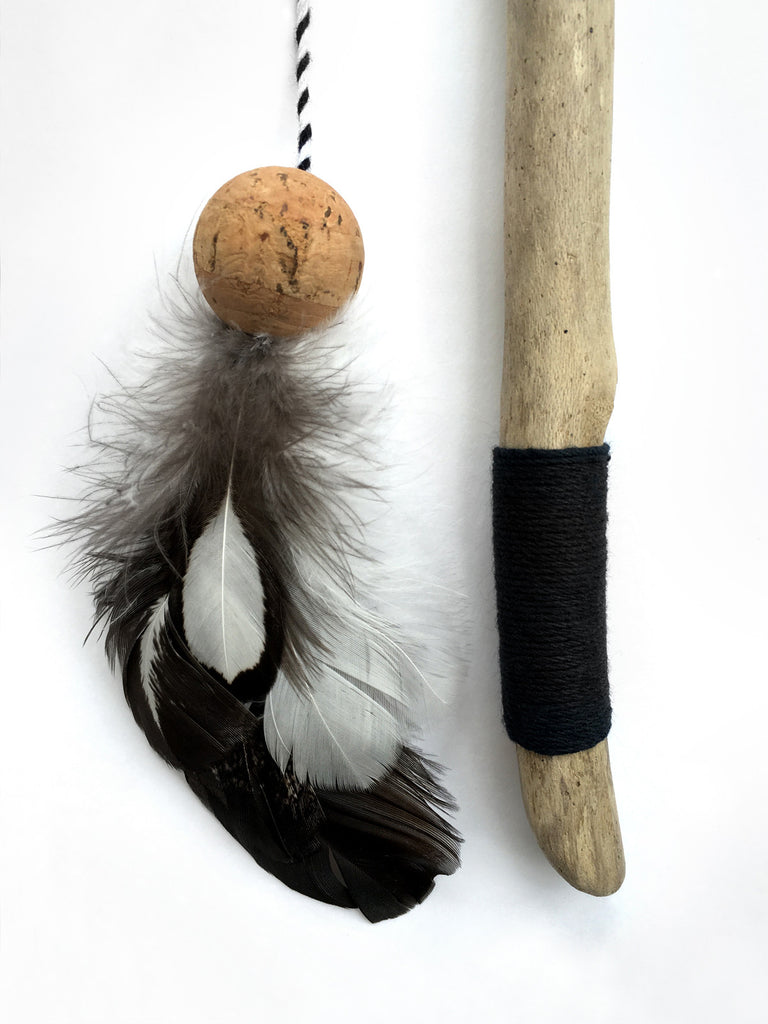 We're so excited to share our first collection of magical sun bleached Northwest coastal driftwood feather wands!
Made from hand collected driftwood wrapped in organic cotton twine, finished with sustainable cork and cruelty free feathers in a combo of natural black and white.
The Silver Laced Wyandotte is a heritage chicken breed that recently graduated from the endangered list, thanks to the efforts of organic farms like the ones we source our feathers from! Their feathers are naturally molted each Spring and collected by hand, so no birds are harmed or even inconvenienced in the making of our wands!
Driftwood wands are approximately 10"-12" and are made of all natural materials so sizes and appearances may vary slightly!
Please note: All Miaou & Co. products are designed for supervised and interactive play. Always store out of reach when not in use and discard when worn. Not suitable for children or dogs. Thank you!