Hot Dog Kicker / Organic Catnip Toy / Sunrise Pink and Yellow
Miaou & Co.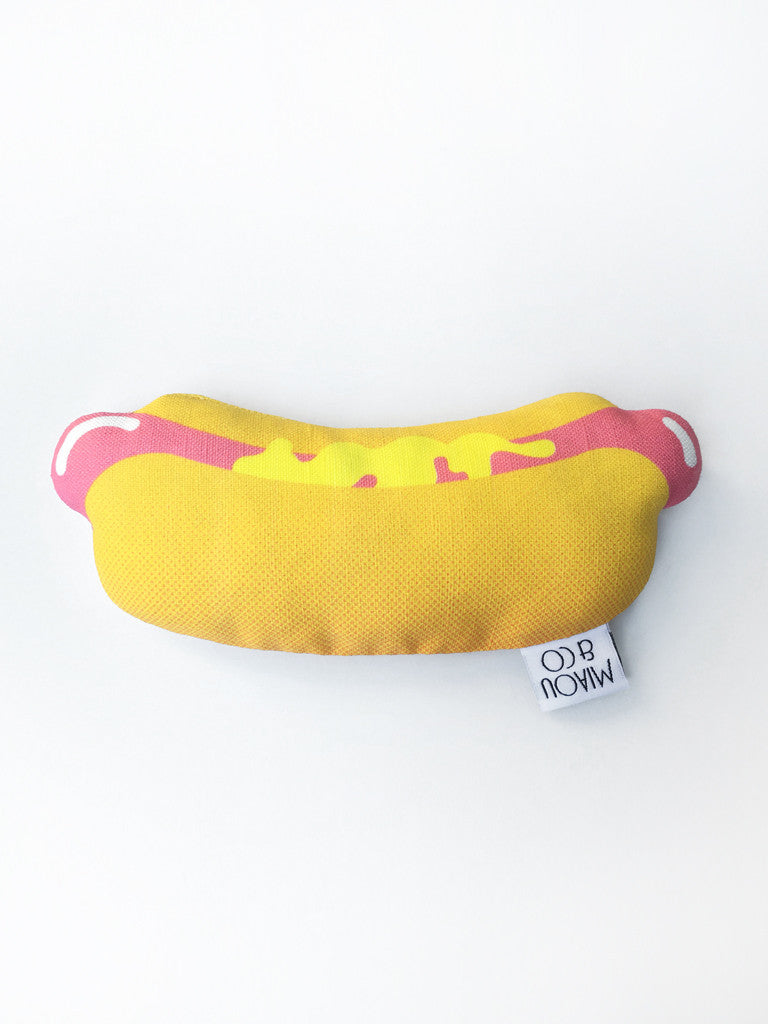 Miaou & Co. catnip toys are made by hand in Portland, Oregon from only the finest ingredients: 100% organic catnip grown on small farms in the Pacific Northwest, durable cotton linen canvas custom printed with extra vivid non-toxic inks, a hint of organic cotton batting for extra puff and a sprinkle of organic buckwheat hulls for extra heft!
60s Pop Art inspired hot dog printed on front and back in a combo of bright pink and sunny yellow!
Our organic catnip hot dog kickers are approximately 7" across and are made of all natural materials so sizes and appearances may vary slightly!
Please note: All Miaou & Co. products are designed for supervised and interactive play. Always store out of reach when not in use and discard when worn. Not suitable for children or dogs. Thank you!